Tilbake til Forsiden NOPA – the official ECSA welcome hub in Norway
NOPA – the official ECSA welcome hub in Norway
Composers and songwriters visiting Norway for a longer period of time, or who have recently moved to Norway, are welcome to join our network!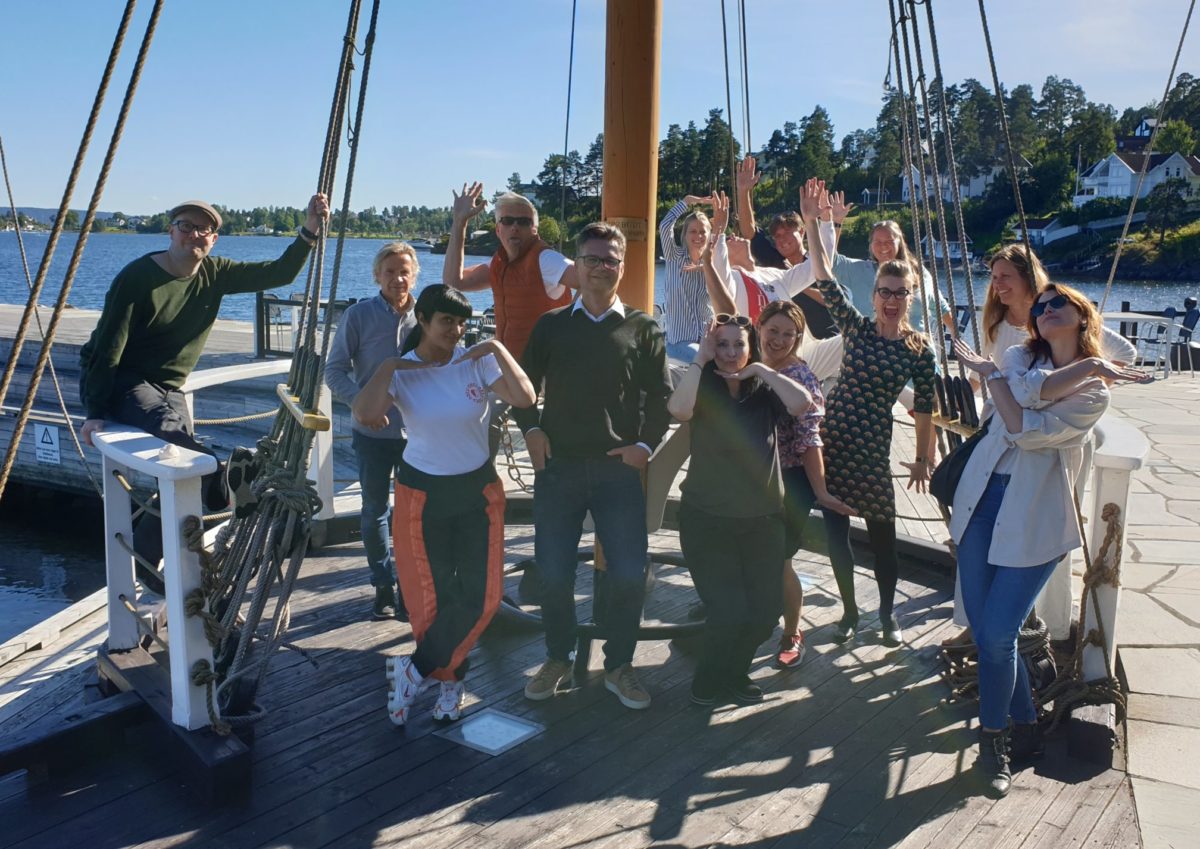 NOPA is a society for composers and lyricists. We work to ensure the best possible conditions for songwriters and composers in Norway and one of our principal tasks is to ensure that Norwegian music is created and performed. These conditions can be everything from how the copyright law is developing and grants available for composers and lyricists, to the rights they have for social and financial support. We work on both global, European and national levels on these matters, on behalf of all composers and lyricists in Norway.
Do you make music and are visiting Norway?
NOPA is a part of "ECSA welcome hubs". This is a program that intend to increase international exchange among our members. If you recently have moved to Norway or if you are visiting Norway for a longer period of time, we would be happy to include you in our network. A good starting point is to send us a Facebook-group request on «NOPA – Norsk forening for komponister og tekstforfattere». This way you'll be able to connect with colleagues, exchange experiences and potentially work with other composers and songwriters living in Norway.
NOPA is also available by telephone and e-mail (+47 22473000, post@nopa.no). We can provide with a start-up orientation and information about different organizations and businesses working with composers, lyricists and musicians in Norway.
Who can become a member in NOPA?
Composers and lyricists who live or/and work in Norway, that has a contract with TONO (the Norwegian collection society) are welcome to apply for membership. To become a member, you need to have received remuneration or corresponding income in the past three years at a total of NOK 74.894 from TONO or elsewhere. Composers who currently doesn't have this level of income from TONO, can apply to be NOPA-associated. As a NOPA-associated, you'll have access to our network and receive invitations to our events (note that some of our other benefits are for members only).
Membership in NOPA costs NOK 1.800 per year. NOPA-associated is for free. Get more information here.
Exchanging knowledge and finding inspiration
NOPA hosted a webinar about "Writer´s block" with songwriter Autumn Rowe in April 2021. Autumn was visiting Norway at the time, and NOPA was excited to invite her to share her knowledge and experience on this topic with songwriters in Norway. NOPA are always welcoming and open to create events and spaces for exchanging of knowledge and inspiration for our members. Please don't hesitate to get in touch with us if you have an idea to collaborate on an event with NOPA.
Other music organisations in Norway
GramArt – Norways biggest artist organisation.
Samspill international music network– an organisation working with and for professional and international musicians based in Norway.
Norwegian Society of Composers – organisation for composers of classical music
CREO – union for arts and culture