Trondheim Song:Expo – Låtskriverprat med Caroline Ailin
NOPA og Trondheim Song:Expo presenterer låtskriverprat med Caroline Ailin og intervjuer Margaret Berger.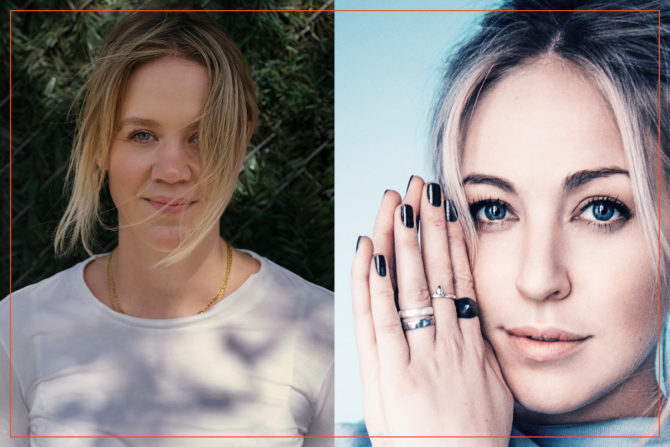 Arrangementet er lukket for de påmeldte på Song:Expo
Trondheim Song:Expo 2021 arrangeres fra 18. – 28. oktober 2021.
Nasjonal camp: 18.-21.oktober
Nordisk camp: 21.-24.oktober
Internasjonal camp: 25.-28.oktober
Caroline Ailin is a Grammy-nominated, multi-platinum Norwegian songwriter currently based in Los Angeles, CA. She has penned a multitude of today's top hits, including "New Rules" and "Don't Start Now" by Dua Lipa. Other notable releases include "Mama" by Clean Bandit feat. Ellie Goulding, "365" by Zedd and Katy Perry, "Dance Again" by Selena Gomez, "Fever" by Dua Lipa and Angèle, "Mirror" by Sigrid, and «Good Ones» by Charli XCX.
Margaret Berger, originally from Trondheim in Sør-Trøndelag, Norway, has been active in the music industry for almost fifteen years. Her debut album Chameleon (2004) earned her two Norwegian Grammy Award nominations; Best New Artist and Music Video of the Year for her song Lifetime Guarantee, the latter for which she took home the award.
It's been somewhat quiet in the media since her victory in the Norwegian Eurovision final and her amazing performance in the international Eurovision Song Contest, but after smaller stints as a judge in Norwegian Idol and a collaboration with underground pop duo F.A.C.E., we will finally get a taste of what's really been brewing for the last four years.
Berger is currently writing new material for her upcoming music.